Beautiful memories joined around a campfire….
12/15/18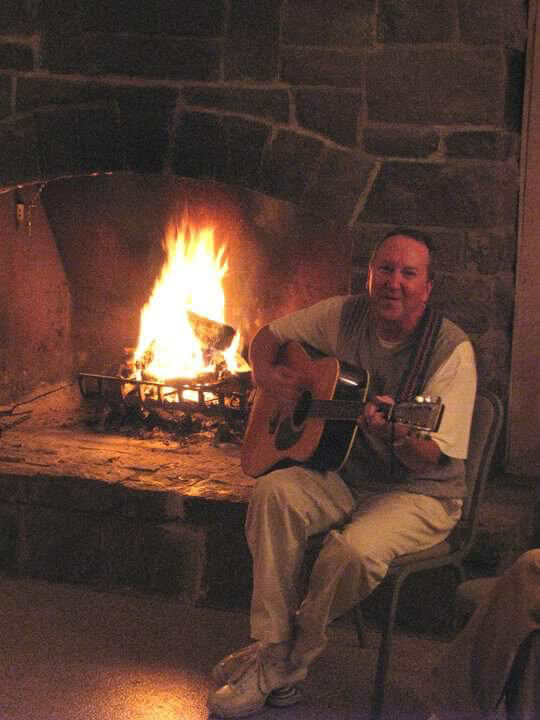 Deer Park has been a very special place for me and my family. We spent a
 week every summer living in primitive log cabins and walking to the public
 bathrooms as we reconnected with special friends. Why? Because there is
 something about taking the time to be in nature – something about slowing
 down the pace of life – something about reconnecting with God – something
 about meeting with friends who love you just as you are. And Deer Park
 offers the beauty and opportunity that allows us to focus on what is
 important in life.


 It was beautiful to see our young children shift from typical sibling rivalry
 and attitudes to a calm sense of reconnecting. One of my favorite memories
 of our Reunions at Deer Park is campfires that ended each day. Young and old
 joined together on blankets to have fun with skits and silly songs, and end in
 harmony and prayer. My favorite song at the time became a lullaby for my
 son:

 "Brother do you know – where God lives?
 He lives in the treetops, so tall, he lives in the violets so small
 He lives in the springtime and fall – he lives in the hearts and
 souls of all."

 As I looked around at those gathered in the light of the fire, I realized that
 this was indeed God. I am so grateful for the opportunity Deer Park provides
 for experiences such as these.
 Sherry Vojcsik
This beautiful memory was graciously shared by Sherry Vojcsik.