Deer Park is a group rental facility, where everyone is welcome!
We welcome all types of groups, faiths, lifestyles and activities that uphold the worth of all persons. Near Philadelphia and New York City, we will consider it an honor to host your next big event!
Retreats
A retreat is just what you need ... close to home and all your own.
Deer Park is the perfect place for your group to get away — to relax, reevaluate and revitalize. Churches, schools, businesses and non-profits have all loved their time at Deer Park to play, team-build and plan. And you'll get the entire camp all to yourselves.  Located close to Philadelphia and New York City, most of our guests drive less than an hour for a spring or fall retreat.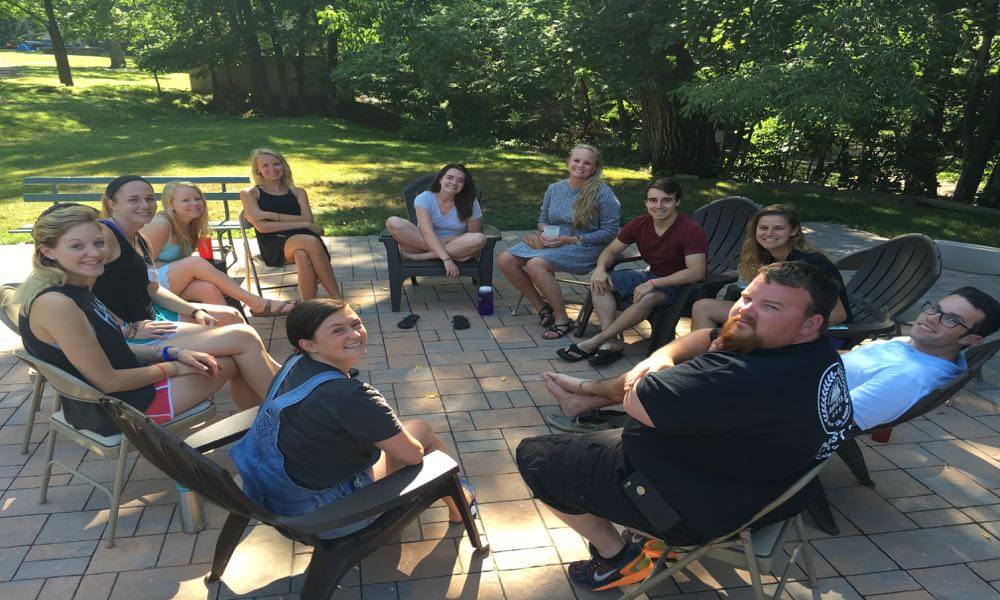 Camps
Something they will always remember ... camp at Deer Park.
Deer Park is home to many youth and family camps, from a wide variety of faiths and non-profit organizations. A full week at Deer Park allows you to float the Delaware River, sing at all our campfire sites, master the low-ropes course, but mostly, make friendships and memories that last a lifetime. We may have a week available for next summer if you call us soon.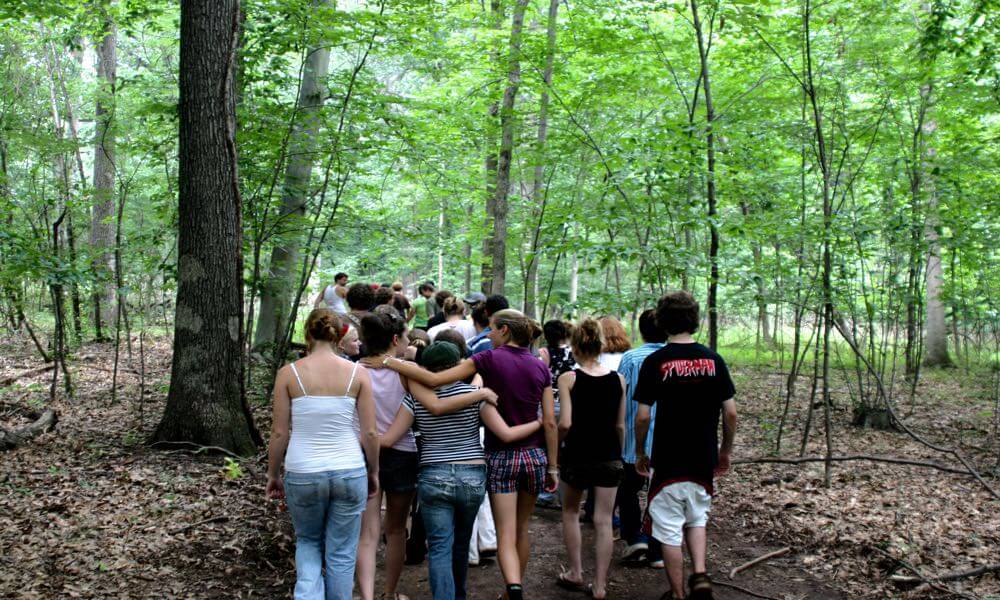 Weddings
Imagine your wedding in a 'Natural Sanctuary.'
Deer Park is so naturally peaceful and beautiful that more and more couples are having their weddings here, especially in June and September.  At Deer Park, your outdoor wedding will be a blessing, surrounded by love, nature, friends and family, canopied by tall oaks in The Grove or The Glade.
— These wedding photographs by Maggie Colletta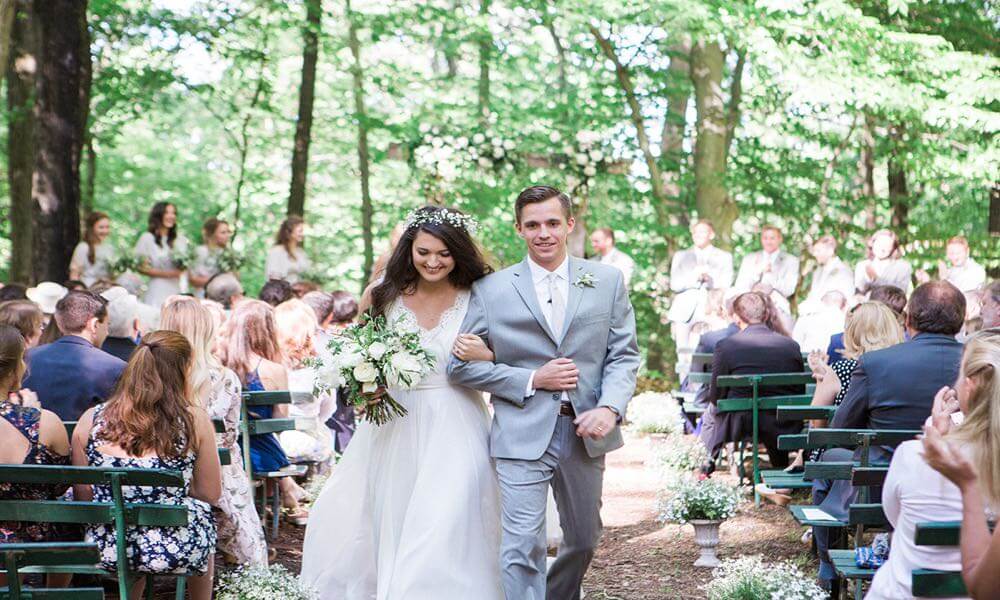 Receptions
Let's have a party! Let's make it memorable!
And nothing compares to a party reception in our historic Grand Pavilion. We invite you to bring your planner, decorator and caterer to Deer Park to create a wedding event of a lifetime. Please note that in keeping with the spirit of a wedding at Deer Park, alcohol is not allowed at the reception.
— These wedding photographs by Maggie Colletta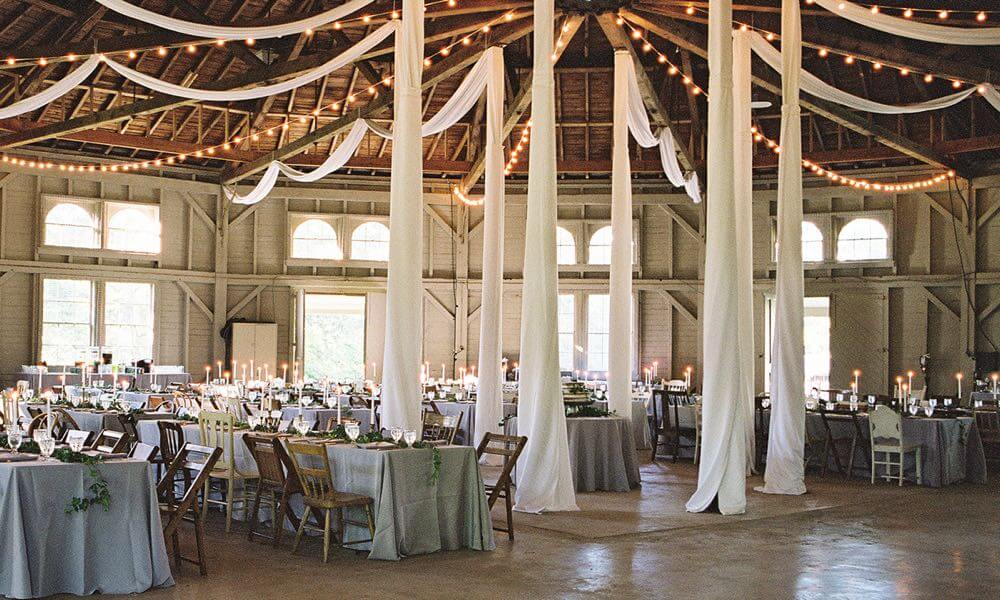 And More
You name it ... we've done it!
What more would you like to learn about Deer Park?
Our camp offers classic cabins, lodges and dining halls, with four large meeting rooms for up to 180 people. Learn more about our indoor and outdoor facilities.
We would love to learn about your next big event.  Send Us a Note.  Give us a call.  Ask us a question.  Let us know how we can help you.
Testimonials
We hold three retreats every year, all of them at Deer Park. For over twenty years, Deer Park has been our spiritual home in the woods.
Andrew Stein, Director, ManKind Project
Thank you for making our wedding absolutely perfect. We look at our pictures and can't believe this dream came true.
Abigail Sensing Brautigam, Bride, Outdoor Wedding
Words cannot describe the beauty, the peace, the good spirit of this place. We felt it as soon as we arrived. We felt it even stronger when it came time to leave.
Greg Ardito, Youth Minister, Senior High Camp
I hold workshops all over the country, but always look forward to coming to Deer Park. The natural setting really sets the mood of the entire experience.
Lisa Prosser Dodds, Lecturer and Facilitator
Deer Park is a camp and retreat center for groups of up to 180 guests. Deer Park is a campground for rent — an event venue for churches, schools, businesses, non-profits, seminars, festivals, workshops and more. We are also a favorite spot for outdoor weddings and receptions in the spring and fall. As a group rental facility, we offer four large meeting rooms, dining hall, lodge, 22 cabins, swimming pool and 76 acres of nature. Its all yours and yours alone when your group rents our facility. Deer Park is located in New Hope, Pennsylvania, in beautiful Bucks County, about halfway between Philadelphia and New York City. That means we are within about an hour drive of Philadelphia, Central New Jersey and New York City. Your group will absolutely fall in love with Deer Park!