I found a place to rejuvenate
03/15/19
It was cold. It was wet. It was a typical November in New Hope, PA, but I was feeling anything but typical. I was invited to attend my Young Adult Retreat at Deer Park and God knows I needed a retreat.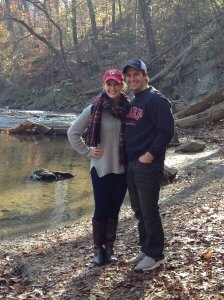 Although it was a 3 hour drive from Washington, D.C., we (Emma, my girlfriend then now spouse, and I) decided to attend the retreat anyway. We needed a weekend trip! She was in the thick of undergraduate studies, and I was working and studying fulltime.
I was struggling. I was overworked, overstressed, and underappreciated. I knew God was calling me to something, but I wasn't quite sure what or where. Nevertheless, I was convinced I was NOT being called to oral surgery.
I needed a space to breathe. I needed a place to be seen. I needed to find natural sanctuary and reconnect with God and myself. I needed to simply, be.
Throughout the weekend, I found a place to rejuvenate. Whether it was the wind rushing through the trees, moments of worship and prayer in the Chapel, or being with others needing similar support, Deer Park offered a sacred space for healing.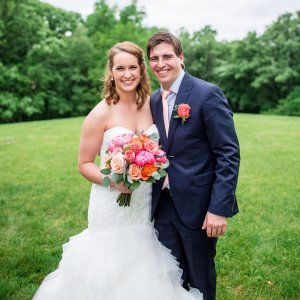 For the first time in several months, I could just be present in the moment.
For the first time in several months, I felt comfort and joy.
For the first time in several months, I felt ready to take on a Monday.
Whether it's cold and wet or hot and muggy, I continue to look for that space when I return to Deer Park. It's my prayer that all who walk on the grounds find their place of healing, their natural sanctuary.